As December drags on, "Diggin' in Mudd" continues to explore the contents of the Admission Office Records found in the University Archives in the Seeley G. Mudd Manuscript Library. This time we move forward to 1958.
Princeton University likes to brag about how smart and talented its students are. I could go on listing the other excellent qualities we and the world are told we have, but unfortunately, modesty precludes such bragging. It wouldn't really be nice and dignified if I went on and on about how in 2008, Dean Malkiel bursts with pride mentioning that the new class is composed of more Academic 1s than ever before.
But, since I wasn't here in 1958, it wouldn't really be immodest to brag about how smart Princeton students where in 1958. In fact, I don't even have to brag. I can let the Alumni Council do it for me (they already did). Feast your eyes on this pamphlet which seeks to
inform alumni how hard it is to get into Princeton because of the excellent academic program and rigorous expectations
reassure alumni that their sons can get into Princeton, no matter how dumb they are.
Wait...
What?
Pamphlet after the cut.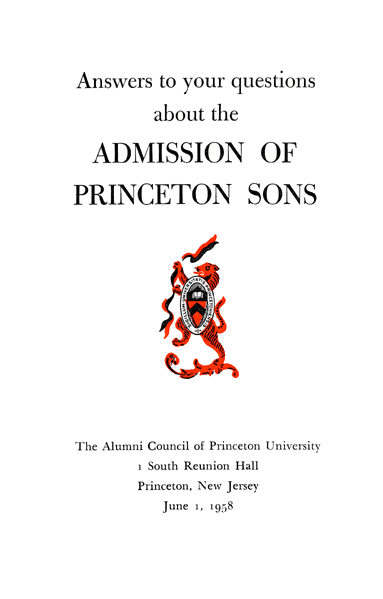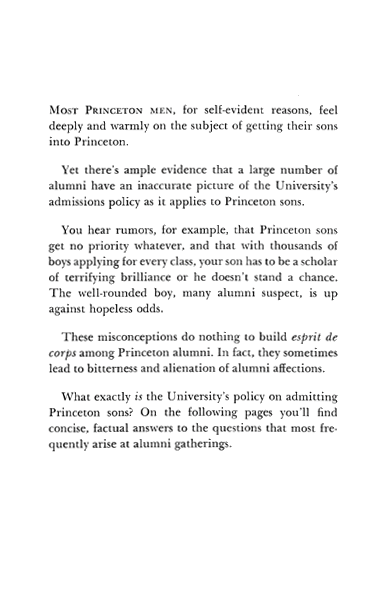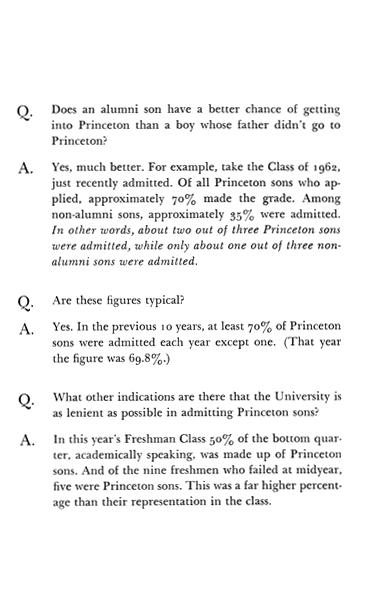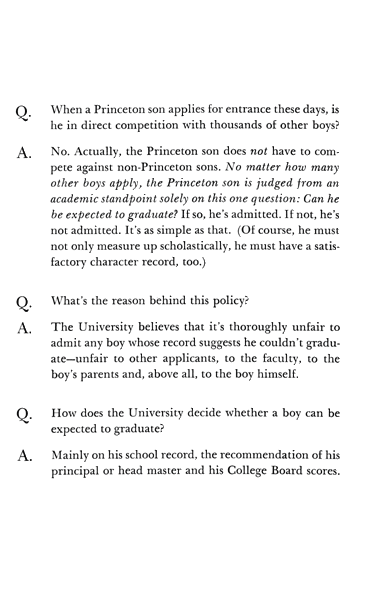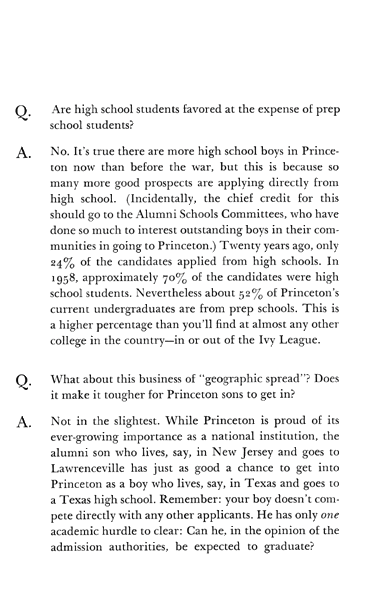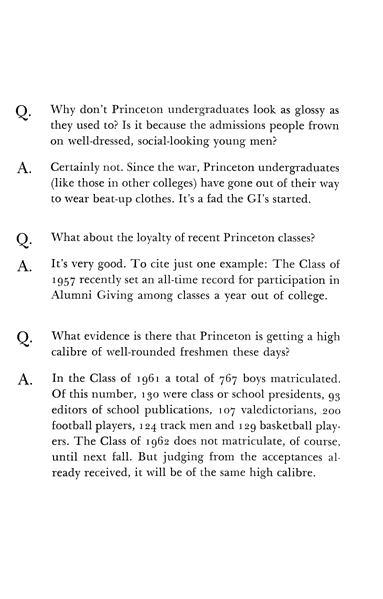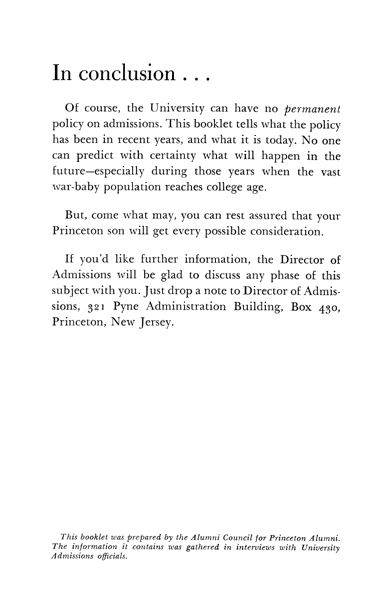 That's right kiddies, in 1958 Princeton was actually bragging about how dumb its students were. Or, at least, how dumb certain of its students were. To be fair, Princeton was also bragging about how smart and awesome its students were...
at the same time
. Talk about your mixed messages.
All images are courtesy of the Seeley G. Mudd Manuscript Library. Any other use of these images requires written permission from the archive.